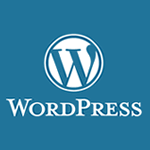 Let's get down to giving you answers.
Who is this service for?
This is for a frustrated WP user who has searched and tried many solutions without success.
There are hundreds of WordPress forums, help pages, Q&A, tech pages.  If you've tried them all and still have a problem, then we're here to help.
Let's answer your problem..
Ask question below
Call (03) 9442 4348 – Australian business hours (est) 9am – 7pm
We may require access, domain name and further details to assist, but the service is provided free of charge.
---
WordPress Q&A (free service)
---
Top WordPress Solutions
Each one of the issues below links to the best answer.
Each issue has two links: WordPress Answer | Independent Answer
Common Help with WordPress
I can't login? (cant login) – WordPress Answer | Independent Answer
forgotten username? – WordPress Answer | Independent Answer
forgotten password? – WordPress Answer | Independent Answer
I don't know email address? – WordPress Answer | Independent Answer
worpdress website has been hacked? (very common) – Wordpress Answer | Independent Answer
locked out of wordpress website? – Wordpress Answer | Independent Answer
I can't figure out…? – Wordpress Answer | Independent Answer
I'm lost? – Wordpress Answer | Independent Answer
I need help changing..? – Wordpress Answer | Independent Answer
Don't know (dont know) – Wordpress Answer | Independent Answer
I would like to..? – Wordpress Answer | Independent Answer
dont know email – Wordpress Answer | Independent Answer
WordPress Common Issues
Login problems – Wordpress Answer | Independent Answer
Corrupted website – Wordpress Answer | Independent Answer
Hacked website – Wordpress Answer | Independent Answer
500 error message – Wordpress Answer | Independent Answer
blank / white screen – Wordpress Answer | Independent Answer
can't update plugin – Wordpress Answer | Independent Answer
install new theme – Wordpress Answer | Independent Answer
D.I.Y. Help
These links provide answers: