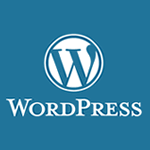 A simple title for a straight-forward service: help with WordPress.
Let's not bang on about us (good looking), how long we've been in business (20+ years) or how good we are (damn good).
We're Australian, experienced, WordPress accredited, so let's get down to business
Who is this service for?
The service provided is for the frustrated user who has researched and tried many resolutions without success.
There are hundreds of WordPress forums, help pages, Q&A, tech pages.  If you've tried them all and still have a problem, then we're here to help.
Let's answer your problem..
Ask a question below
Call (03) 9442 4348 – Australian business hours (est) 9am – 7pm
---
WordPress Q&A (free service)
---
Common Help with WordPress
I can't login? (cant login)
forgotten username?
forgotten password?
I don't know email address?
worpdress website has been hacked? (very common)
locked out of wordpress website?
I can't figure out…?
I'm lost?
I need help changing..?
Don't know (dont know)
I would like to..?
dont know email
WordPress Common Issues
Login problems
Corrupted website
Hacked website
500 error message
blank / white screen
can't update plugin
install new theme
D.I.Y. Help
These links provide answers: